Online Learning With a Human Touch
Online Learning With a Human Touch
Online Learning With a Human Touch
Engaging Experience, Seamless Access
Our first-of-its-kind online campus fosters meaningful learning and effective communication, bringing you closer to the ideas, knowledge and people that position you for academic and professional success.
Watch the video below to get a glimpse of the online learning experience.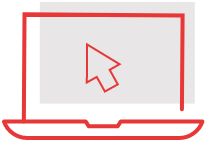 Stay Connected With a Single Click
Your student dashboard – available via desktop, tablet and mobile devices – allows you to access your course materials and attend live Zoom sessions from anywhere.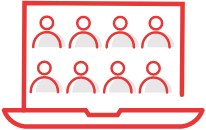 Attend Live, Online Zoom Sessions
Held fortnightly, these collaborative sessions – equipped with screensharing, chat and group breakout features – bring you face-to-face with your class teachers and peers.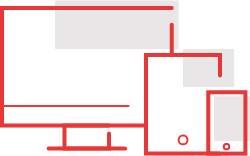 Engagement-Focused Features
The online campus, designed with engagement in mind, features amenities and tools that accommodate your personal learning preferences and solidify your understanding of core concepts.
Smarter Screen Time: Leverage focus mode to remove all on-screen content except your course material. Late night? Reduce eye strain with our dark mode feature.
Built-In Study Tools: Customise your learning experience with video playback settings, captioning options and searchable course transcripts.
Flexible Formats: Stream course videos directly to your TV or use our mobile app to stay connected, review course materials and keep learning on the go.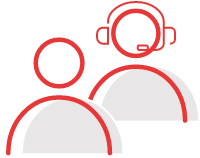 One-on-One Support at Every Phase
Requesting information? Preparing your application? Planning your course schedule? We offer highly personalised guidance informed by your goals, needs and schedule.
Admissions: You'll have the opportunity to work with a dedicated admissions counsellor who can help you develop your application and navigate entry criteria.
Study: You'll be paired with a personal student success advisor who will help you track your degree progress and balance professional and educational priorities.
Technical: You'll benefit from expert, on-demand tech support, which ensures you have uninterrupted access to your courses and online campus features.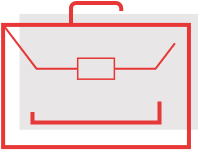 Plan Ahead With Career Resources
We offer exclusive tools and resources, such as LinkedIn Premium Career, that help you grow your network as you develop your skills. Gain salary insights, take advantage of LinkedIn Learning courses, take part in interactive interview preparation and even send InMail to hiring managers with your complimentary subscription.
Experience the Next Level
of Online Learning
Engaging class teachers, inspiring classmates, essential technical and critical-thinking skills – they're all within reach, whether you're a first-time student or an experienced professional.
Request information to learn more and to start working with your personal admissions counsellor.