Online BSc Economics
Online BSc Economics
Online BSc Economics
Awarded by the University of London
Academic Direction from the London School of Economics and Political ScienceAwarded by the University of London
Academic Direction from the London School of Economics and Political ScienceAwarded by the University of London
Academic Direction from the London School of Economics and Political Science
With an emphasis on the fundamental principles of economic analysis, the online BSc Economics programme from the University of London enhances your analytical, quantitative and communication skills.
Designed by leading academics from the London School of Economics and Political Science (LSE) – ranked #6 globally for Economics and Econometrics – this programme prepares you to question and analyse information, consider what drives human behaviour and decision-making and develop effective arguments.1

Study subjects ranging from how all the households and businesses in a country interact to determine national output, to the balance of payments, inflation and unemployment.

Learn approaches to analysing both social and individual decision-making.

Discover ways to evaluate problems typically considered outside the conventional domain of economics.
Programme Structure
360 Total Credits | 4 Annual Intakes
The Department of Economics at LSE is highly regarded worldwide for its published research. This BSc programme equips you with a strong foundation in economic theory and essential quantitative skills, including statistics and mathematics.
Your advanced courses will cover a wide range of more specialised subjects (e.g. economic policy and international trade), the behaviours of economies and the application of economic theory to particular topics. You will develop communication skills and analytical ways of thinking that you can apply to a wide range of real-world problems.
View this programme on the University of London website.
View the Programme Specification.
Why Earn a BSc Economics?
As global economies grow increasingly complex, new financial regulations emerge and the business landscape becomes more competitive, professionals with an interdisciplinary understanding of economics are more valuable than ever. With high-level mathematical and statistical skills, complex data numeracy and the ability to use economic concepts to solve real-world problems across sectors, graduates of this degree are well positioned to pursue a range of career options or embark on further study.
A degree in this field can prepare you for careers in a range of settings, including:
banking and financial services
management and economic consultancies
government departments
international organisations
research institutes and think-tanks
tech companies
non-profit organisations.
According to a 2018/19 report from the Higher Education Careers Services Unit (HECSU), almost three-quarters of UK economics graduates were working full time in the UK or pursuing further study.2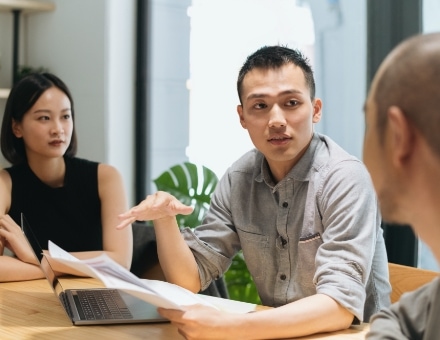 Admissions
Our Admissions Panel reviews applications on a rolling basis, so we encourage you to submit your application as early as possible.
If you submit before the priority deadline for your preferred start date, you'll be invited to an exclusive webinar hosted by an LSE faculty member. This is your chance to hear directly from leading academics about the online learning environment and get a head start on planning your education.
Early Priority Deadline
TBD
Priority Deadline
30 July 2021
Final Application Deadline
27 August 2021
Programme Starts
8 November 2021
About Our Students
Our students come from all over the world and have varying levels of work and academic experience.
Some students are pursuing their first undergraduate degree and preparing to enter the workforce. Some are seeking to update their skills with an additional degree or embark on a new learning experience after beginning their studies elsewhere. Others are returning to university after accruing valuable professional experience.
Visit our Admissions page to understand the different types of qualifications we accept. Our Admissions Panel will consider each application on its own merits, so you may still be eligible for admission even if you do not meet outlined admissions criteria.
Online Learning Experience
Engagement, collaboration and academic rigour are at the heart of our online learning experience. In addition to flexibility – you'll be able to keep working while you study, without relocating – you'll become part of our global community of independent thinkers.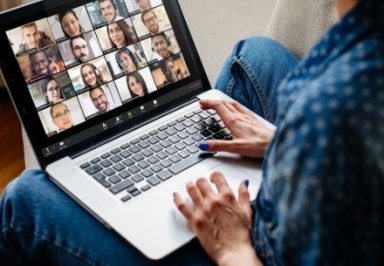 Attend live, online sessions that bring you face-to-face with a global community of peers and experienced class teachers.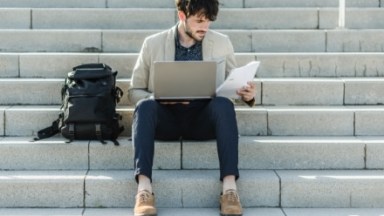 Access and download your course materials via desktop, mobile or tablet devices.
Receive expert admissions, academic and technical support at every phase of your student journey.
Prepare for Careers in the
Growing Field of Economics
Complete our brief form to connect with a dedicated admissions counsellor and learn more about the online BSc Economics programme.