Online BSc Data Science and
Business AnalyticsOnline BSc Data Science and
Business AnalyticsOnline BSc Data Science and
Business Analytics
Awarded by the University of London
Academic Direction From the London School of Economics and Political ScienceAwarded by the University of London
Academic Direction From the London School of Economics and Political ScienceAwarded by the University of London
Academic Direction From the London School of Economics and Political Science
The online BSc Data Science and Business Analytics from the University of London helps you develop the essential skills you need to navigate a data-driven world and workplace.
With academic direction from the London School of Economics and Political Science (LSE) – ranked #2 globally for Social Sciences and Management1 – this programme prepares you for rewarding postgraduate or professional opportunities in data science, analytics and other growing fields.

Analyse data and draw actionable insights for informed decision-making.

Leverage mathematical and statistical models to tackle real-world problems.

Navigate the intersection of business, management and data.
360 Total Credits | 4 Annual Intakes
From numerical acumen to analytical problem solving, this programme focuses on the kinds of skills businesses, governments and institutions need now more than ever.
After you've enhanced your understanding of core technical subjects – including mathematics, statistics and economics – you'll cultivate an advanced understanding of analytics, abstract mathematics, programming and statistical theory. Finally, you'll learn how to extract meaningful insights and connections from large volumes of information, and apply your knowledge in varied real-world situations.
View this programme on the University of London website.
View the Programme Specification.
Why Earn a Data Science and Business Analytics Degree?
Whether you are entering the workforce, changing professions or building on an existing career, the ability to derive insights from data and translate complex analytics is incredibly valuable to employers and society.
Today's organisations, from technology start-ups to government institutions, handle more complex data than ever, but few have the talent necessary to manage that data safely and effectively.
Fewer still know how to tap into the positive potential of data as it relates to things like strategic decision-making, computing power and full-scale transformation.
A data analytics undergraduate degree and related qualifications can set you apart in this burgeoning market.
In the UK alone, the demand for workers with specialist data skills, like data scientists and data engineers, grew more than 231 per cent from 2013 to 2018.2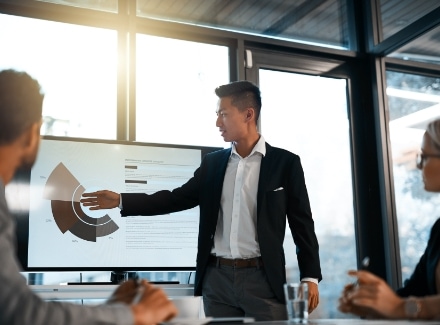 Admissions
Our Admissions Panel reviews applications on a rolling basis, so we encourage you to submit your application as early as possible.
If you submit before the priority deadline for your preferred start date, you'll be invited to an exclusive webinar hosted by an LSE faculty member. This is your chance to hear directly from leading academics about the online learning environment and get a head start on planning your education.
Early Priority Deadline
TBD
Priority Deadline
30 July 2021
Final Application Deadline
27 August 2021
Programme Starts
8 November 2021
About Our Students
We take a holistic view of each applicant because our students come from a wide array of locations, backgrounds and industries.
Some students are pursuing their first undergraduate programme and preparing to enter the workforce. Some are seeking a new educational direction after beginning their studies elsewhere. Others are returning to university after accruing valuable professional experience.
Above all, we seek students who share an abiding interest in the world of data and a desire to apply their knowledge in ways that effect positive change. In assessing your application, we also consider your preparedness for LSE's rigorous academic direction.
Online Learning Experience
Whether you're a working professional or a full-time student, our online learning experience and delivery model allow you to pursue your education without relocating or leaving your job.
As a student, you can expect to: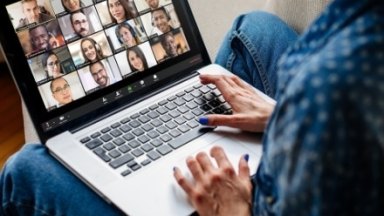 Attend live, online sessions and collaborate in real time with experienced class teachers and peers.
Access course materials on demand via desktop, mobile or tablet devices between live sessions.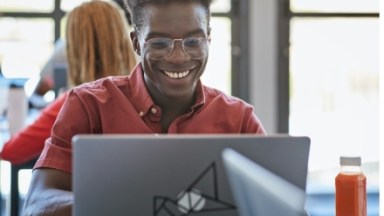 Receive expert admissions, academic and technical support at every phase, from the moment you request information through to your graduation.
Transform Your Career with Data Skills
Learn how earning a data science degree online can support your goals by requesting information via the brief form below.