Online BSc Economics and Management
Online BSc Economics and Management
Online BSc Economics and Management
Awarded by the University of London
Academic Direction from the London School of Economics and Political ScienceAwarded by the University of London
Academic Direction from the London School of Economics and Political ScienceAwarded by the University of London
Academic Direction from the London School of Economics and Political Science
With a strong focus on social science theory and practice, the online BSc Economics and Management programme from the University of London, which is designed by leading academics from the London School of Economics and Political Science (LSE), prepares you to apply economic principles to management practice.

Master logical and quantitative reasoning methods.

Translate abstract questions into quantifiable solutions.

Develop an understanding of international management challenges.
Programme Structure
360 Total Credits | 4 Annual Intakes
The structure of this BSc programme reflects the interconnected nature of our world and workforce.
You'll learn about key management concepts and issues through the lens of economics, paying close attention to the frameworks and principles that ground both disciplines. You'll also gain insight into complementary disciplines, including finance, accounting, statistics, mathematics and sociology. This interdisciplinary approach focuses on the quantitative and logical reasoning skills that cultivate your development as an effective communicator, problem-solver and decision-maker.
View this programme on the University of London website.
View the Programme Specification.
Why Earn a BSc Economics and Management?
Global economies are continually evolving and businesses – particularly those that operate internationally – need guidance from managers and leaders who have the ability to apply economic reasoning to think independently about management issues. With a focus on developing critical analytical and quantitative skills, this programme prepares you for a wide variety of careers including, but not limited to: accountancy, banking and finance, general management, consultancy, digital technology and business analysis.
According to 2018 data from the Organization for Economic Cooperation and Development (OECD), knowledge areas related to those sectors (e.g. administration and management, economics and accounting) are in demand – not just in the UK, but in the EU and around the world. In the coming years, OCED also predicts a shortage of skills like financial resource management and judgement and decision making.4
The business services and finance sector plays an important role in the UK economy:
In 2019, it accounted for more than a third of gross added value nationally.3
Admissions
Our Admissions Panel reviews applications on a rolling basis, so we encourage you to submit your application as early as possible.
If you submit before the priority deadline for your preferred start date, you'll be invited to an exclusive webinar hosted by an LSE faculty member. This is your chance to hear directly from leading academics about the online learning environment and get a head start on planning your education.
Early Priority Deadline
TBD
Priority Deadline
30 July 2021
Final Application Deadline
27 August 2021
Programme Starts
8 November 2021
About Our Students
We welcome applications from students who wish to strengthen their knowledge of economics and management disciplines and who meet the qualifications for this programme.
Some of our students are undertaking their first undergraduate degree or pursuing a new learning experience or educational path after beginning their studies elsewhere. Others are interested in refreshing their skills after accruing valuable professional experience. While they come from diverse backgrounds and bring varying levels of academic and professional experience, they all seek new intellectual challenges and opportunities to broaden their global perspective.
Our Admissions Panel will consider each application on its own merits, so you may still be eligible for admission even if you do not meet outlined admissions criteria.
Online Learning Experience
Embark on an online learning experience that allows you to study while you work and connects you to transformative experiences, people and ideas as part of a global community. This programme enables you to balance professional, personal and academic commitments rather than choosing between them.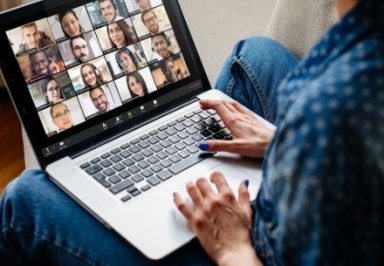 Attend live, online sessions that bring you face-to-face with experienced class teachers and peers.
Access and download your course materials via desktop, mobile or tablet devices.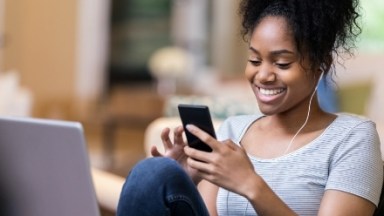 Receive expert admissions, academic and technical support at every phase of your student journey.
Think Independently About
Management and Drive Career Growth
Complete our brief form to connect with a dedicated admissions counsellor and learn more about the BSc Economics and Management programme.