Online BSc Business and Management
Online BSc Business and Management
Online BSc Business and Management
Awarded by the University of London
Academic Direction from the London School of Economics and Political ScienceAwarded by the University of London
Academic Direction from the London School of Economics and Political ScienceAwarded by the University of London
Academic Direction from the London School of Economics and Political Science
The online BSc Business and Management programme from the University of London equips you with a rich, dynamic understanding of international management topics. Designed by leading academics from the London School of Economics and Political Science (LSE) – ranked #2 globally for Social Sciences and Management 1 – this programme prepares you for the demands of a rapidly evolving business landscape.

Develop practical problem-solving skills by applying theoretical models to real-world scenarios.

Address foundational and contemporary management issues.

Analyse business challenges through the lens of various social science disciplines.
Programme Structure
This programme takes a holistic approach to teaching business and management, that emphasises the integral role social sciences play in shaping our modern, holistic understanding of management, economics and related fields. As a student, you'll develop a thorough understanding of the origins of management theory, strengthen your practical management competencies and learn how to apply your knowledge in real-world scenarios.
Once you've established a robust quantitative foundation in economics, statistics, mathematics and accounting, you will engage more deeply with specialised management subjects and courses that focus on the key functions of modern organisations. This will enhance your analytical and critical-thinking abilities and guide you in developing practical business skills and management competencies.
View this programme on the University of London website.
View the Programme Specification.
360
Total Credits
4
Annual Intakes
Why Earn a BSc Business and Management?
Earning a business and management degree can set you apart in a competitive job market. The knowledge you accrue on this BSc Business and Management programme is highly transferable and in high demand, meaning that you graduate with the skills needed to pursue a role in an industry or organisation that interests you.
Top employers rely on professionals who can approach multilayered challenges – from shifting market conditions to rapid technological growth to innovation and transformation – with a curious and critical mindset. According to a 2018/19 report from the Higher Education Careers Services Unit (HECSU), more than two-thirds of UK business and management programme graduates were working full time in the UK or pursuing further study within six months of graduation. 2
The skills you'll develop in this degree are valued across a range of business and management-related roles. You will be empowered to pursue a career in fields such as human resources, finance, marketing, public relations, sales, accountancy, information and digital technology, education, consulting and management.
62.4%
of business and management graduates are working full time in the UK within six months of graduation. 3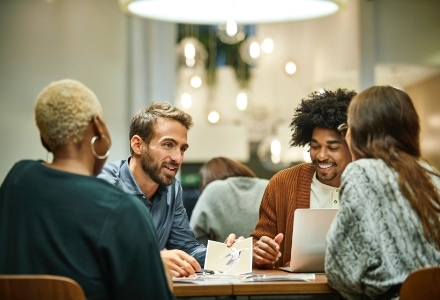 Admissions
Our Admissions Panel reviews applications on a rolling basis, so we encourage you to submit your application as early as possible.
If you submit before the priority deadline for your preferred start date, you'll be invited to an exclusive webinar hosted by an LSE faculty member. This is your chance to hear directly from leading academics about the online learning environment and get a head start on planning your education.
Early Priority Deadline
TBD
Priority Deadline
30 July 2021
Final Application Deadline
27 August 2021
Programme Starts
8 November 2021
About Our Students
Our diverse, global community welcomes students from all walks of life and varying levels of experience.
Some students are embarking on their first undergraduate programme. Others are returning to university to refresh their skills, expand their knowledge or make a career transition. Regardless of their academic and professional backgrounds, they share an innate curiosity about the world around them and a passion for social progress.
Our Admissions Panel will consider each application on its own merits, so you may still be eligible for admission even if you do not meet outlined admissions criteria.
Online Learning Experience
Our people-centered online learning experience gives you access to the best of LSE – from an interdisciplinary teaching approach to world-leading research – and makes it possible to study your degree from anywhere in the world.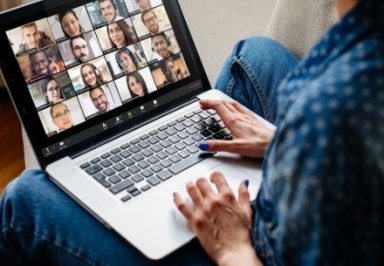 Attend live, online sessions that bring you face-to-face with experienced class teachers and peers.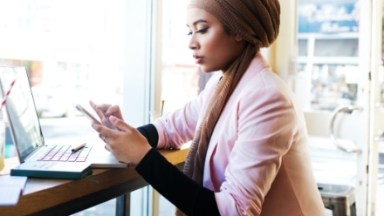 Access and download your course materials via desktop, mobile or tablet devices.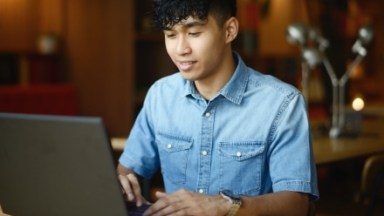 Receive expert admissions, academic and technical support at every phase of your student journey.
Future-Focused Skills
for a Global Business Landscape
Complete our brief form to connect with a dedicated admissions counsellor and learn more about the BSc Business and Management programme.